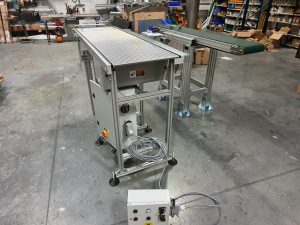 Press brake centralizing conveyor using Oriental stepper motors 
LVP'S most recent conveyor system installation was the design and installation of a conveyor system to feed specific length aluminum blanks for automotive radiators into a 400 ton press whilst also having the ablity to center the blanks on the outfeed end, and then send a ready signal to a robot picker to pick the blank and place into the press for manufacture. As part of the system we also built an extendable/retractable conveyor to feed the finished blanks into a crate for shipping. Both conveyors designed and built along with all motor sizing and electrical panel building and programming done in house in LVP Conveyor Systems.
Some of the key functions of the system were: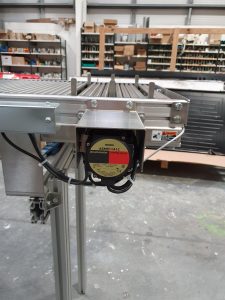 Ability to center 5 different size blanks
Strong robust durable design for an oily environment
Steel and aluminum frames
Remote panel outside of main control panel for blank size selection and stop/start and emergency stop integration into current press controls and new robot picker controls for lockout safety functions. – Stepper motor control not servo motors as steppers are preferred and easier to set up.
Get in touch with LVP for your specific machine or conveyor design to see how we can help.
Under Pressure 
In order to reduce large amounts of conveyor line pressure for this customers application (line pressure leads to motor overcurrent events and chain pull elongation) we had to look at the lowest coefficient of friction we could offer whilst still maintaining significant friction for transportation. The belt conveyor we specified also had to maintain low heat gradient and low noise chatter. Our standard 220mm wide Carryline conveyor with our low friction belt based on standard designs was the preferred choice. Carryline 220mm low friction belt contains FG100P Resin material, which is a low friction additive included in the batch ingredients in the moulding process and this is what gives the belt its low friction properties. The belt is also very tough and is water resistant, which makes it clean room friendly as it has virtually no fillings from its surface when accumulation is taking place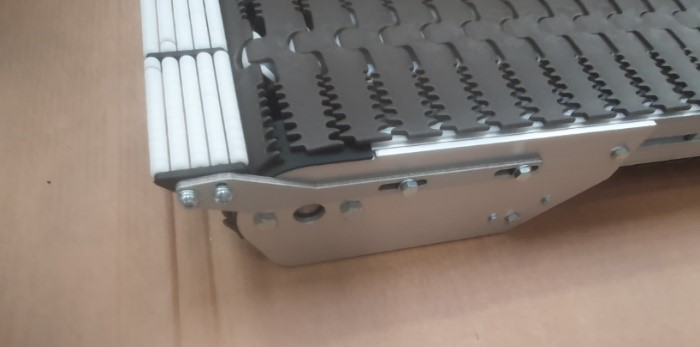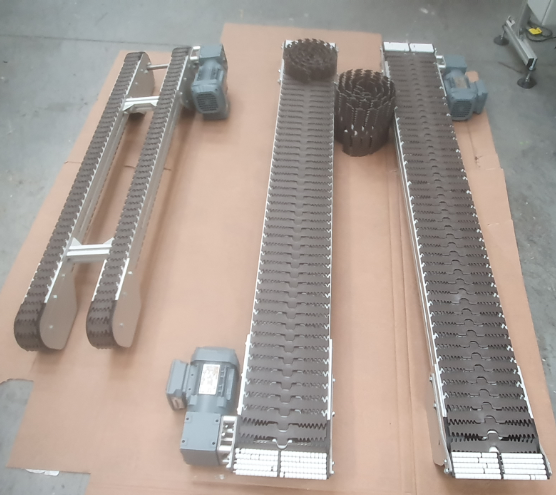 Get in touch with LVP for your specific machine or conveyor design to see how we can help.