Compact Corner Conveyors
Curve Belt Conveyors offer a simple & Efficient solution for tight factory real estate where space is limited in a production line. They offer a compact footprint without compromising on safety, aesthetics or functionality.
Stainless steel, anodized aluminium, & mild steel powder coated, options are available for any environment in widths from 200mm to 900mm.
Multiple radius options are available food food plant or pharmaceutical cleanroom.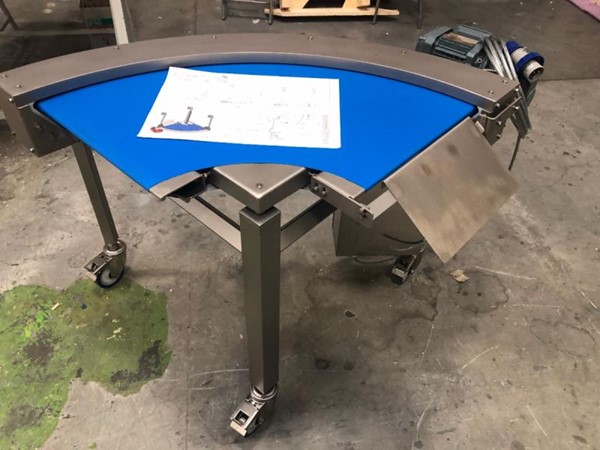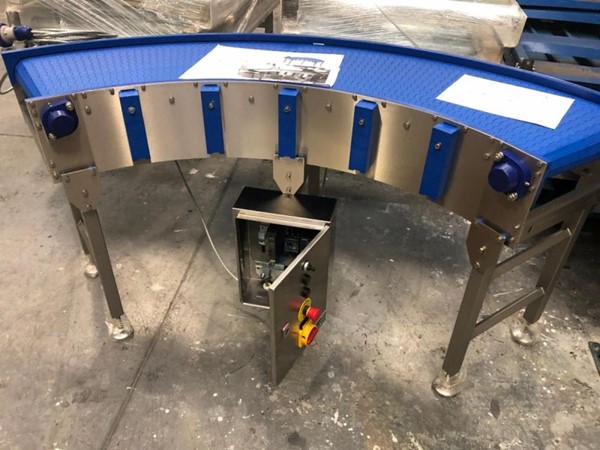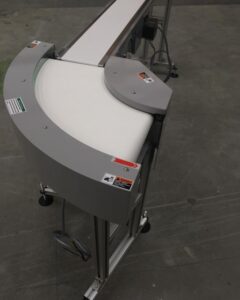 FDA Food & Beverage Curves in Stainless, aluminium & Mild Steel with Modular or PU Belting
FDA grade for Pharmaceutical & Medical Device Manufacturing
Standard Curves for end of line processing of FMCG
Stop/Start process using stepper motor drive systems & low friction belting
Standard end rollers or Knife Edge end rollers for much smoother transfer of small product
45 Degree, 90 Degree & 180 Degree Curves
Regardless of the components you're manufacturing or your environment contact LVP & we can help you achieve your system goals.