Custom LVP Design proved to be the perfect solution to our customers new processing requirements for increase in fish sales volume
Complete wash-down and FDA Belting as well as reliable lead times were a major factor in the customers decision to use our design
When it comes to the supply of food processing lines, Fish processing lines are some of the most stringent in terms of the food safety and operator safety regulations that must be met in order to design and implement a safe and effective conveyor system
Recently in Co. Cork, LVP installed a complete custom designed line that was necessary due to a huge increase in demand for the fish product this customer had seen in the last 2 years. After correct System surveys and design drawings were presented, discussed and agreed upon, LVP set out to build a complete Stainless steel Fish FDA Grade line and install it in a matter of 9 weeks.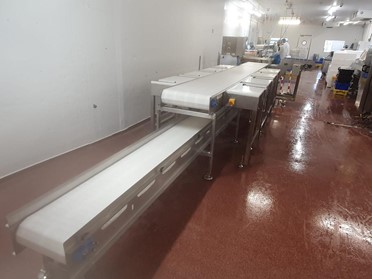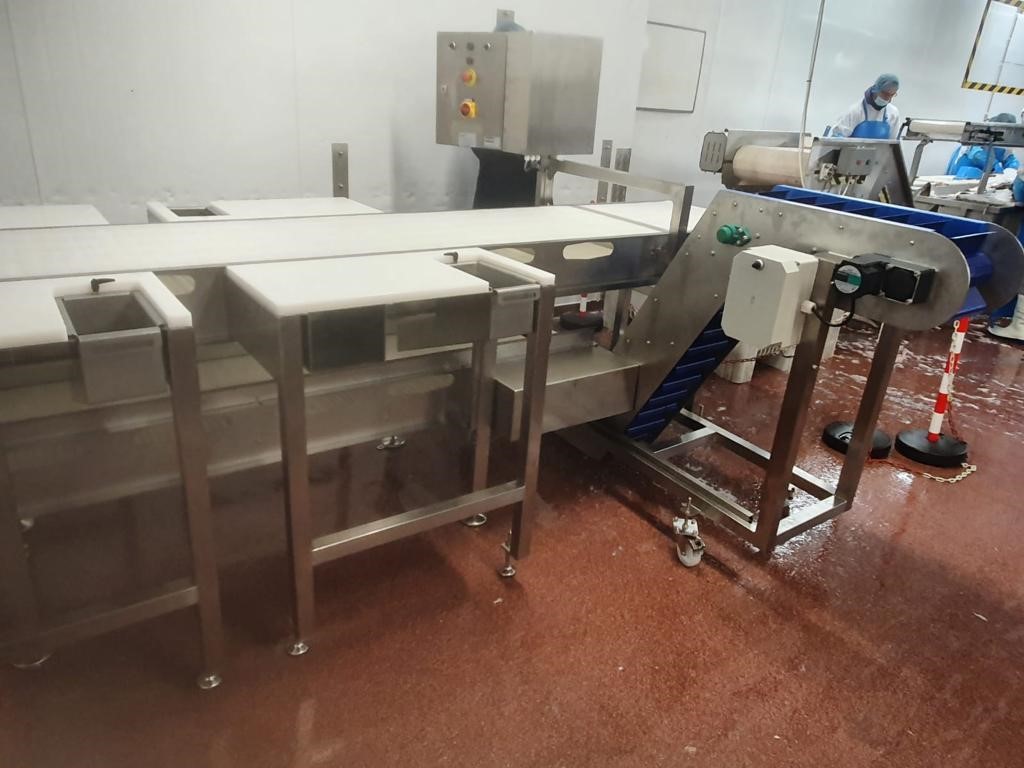 The Line consisted of the following
A 2 tier processing system for cutting and boning of Fish fillets on the top tier of the system, where the final product conveyed onto a packing machine and were safely packed for shipping to shops
A bottom tier line for the removal of waste product from the fish such as offal,
work stations adjacent to the top tier at a comfortable working height for various different operators. the work stations were completely adjustable
Offal waste Chutes as part of the work stations to remove the offal to the bottom tier waste conveyor.
Tool shelves on the work stations for storage of the various tools for the various fillets
Variable speed on each line between 5-15m/min
Top line capable of transporting 50KG at 15m/min
Bottom line capable of transporting 30kg at 15m/min
LVP Designed and built Swan Neck conveyor for removal of the offal into a offal bin for removal by the operators. This line was Driven by the IP66 Rated BLE1 Oriental Motor Brushless DC Motor and has a speed range of 5-15 M/min
Estops for all 3 conveyor lines at 8 spots on the full system
All line were designed for easy Tear-down once a week to facilitate belt and frame washing so as to keep the Lines hygienic at all times
Regardless of the components you're manufacturing or the environment you're manufacturing them in, get in touch with LVP and we can help you achieve your system goals.