There are malfunctions that can occur in a conveying system that is continuously in use. Some of these can be avoided by regular maintenance checks.
Conveying System Malfunctions
Mistracking
Mistracking is also known as belt drift, where the belt drifts to one side. A misaligned belt can seriously damage the belt by uneven wear or damage items on the belt. The image below is of a belt that has drifted to the left.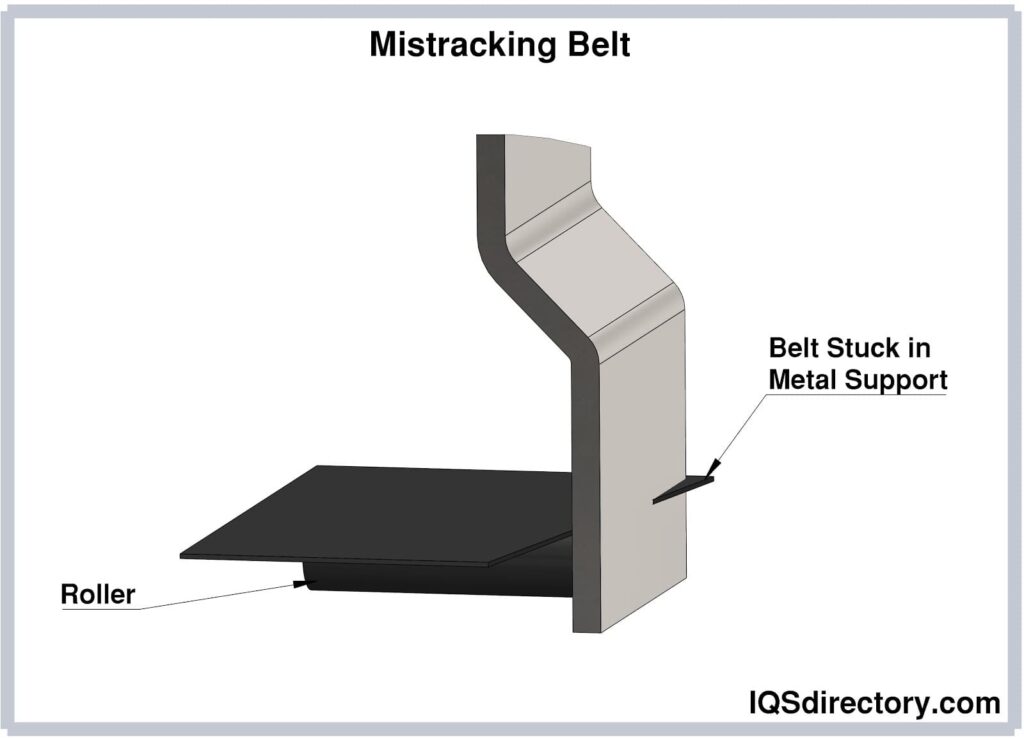 Seized Rollers
Part of the mistracking problem may be associated with a seized roller, which can lead to sharp edges that would shut down the system. Since conveyor systems are made from metal, a seized roller can develop sharp edges.
Slippage
Slippage on a belt conveyor can occur due to tension being too high or low, which can lead to stretching and conveyor belt slippage.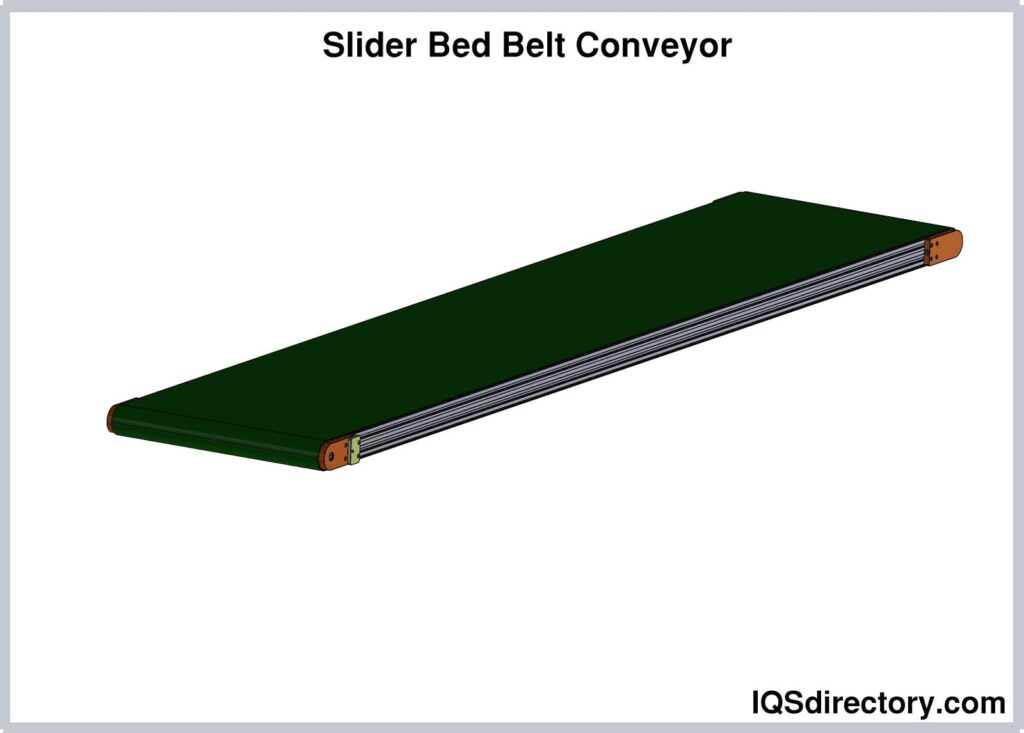 Blockage
Conveyor systems are designed to operate continuously without interruption or stoppage. Any form of blockage can be damaging to the system and lead to major repairs.
Carryback
There are several varieties of carryback. The most common is when material sticks to the belt and goes past the transfer point and falls off. Carryback can be seen at the bottom of the image below.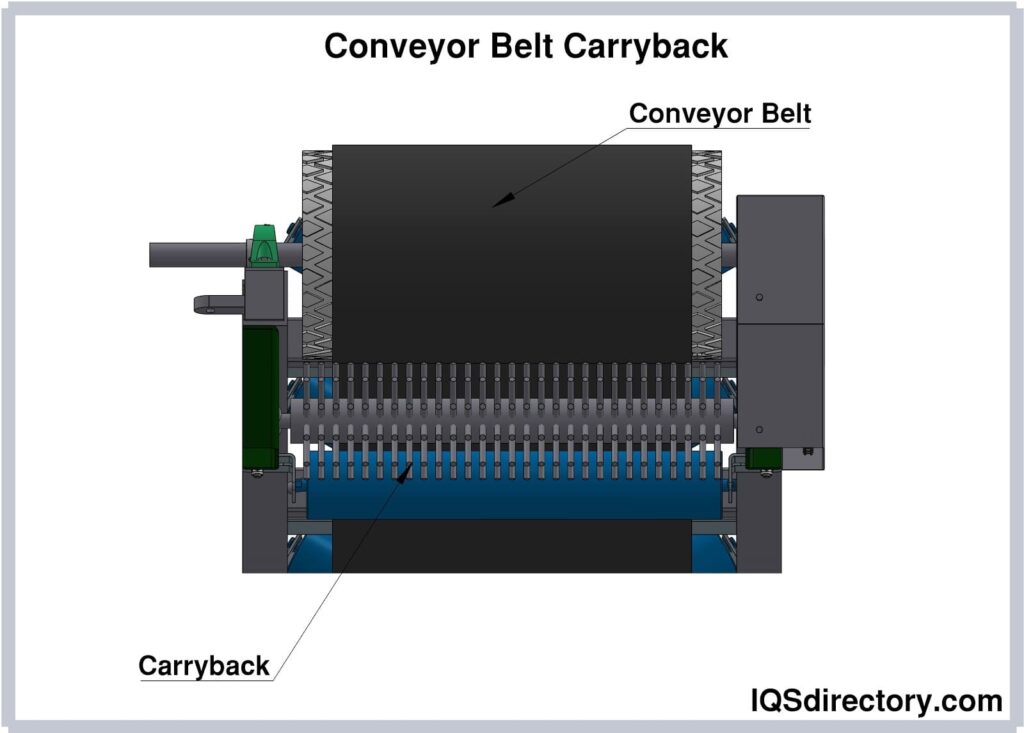 Spillage
When a belt conveyor is overloaded, or too packed, materials can fall off the sides. This can occur when employees are not trained properly, or there is a problem up the line.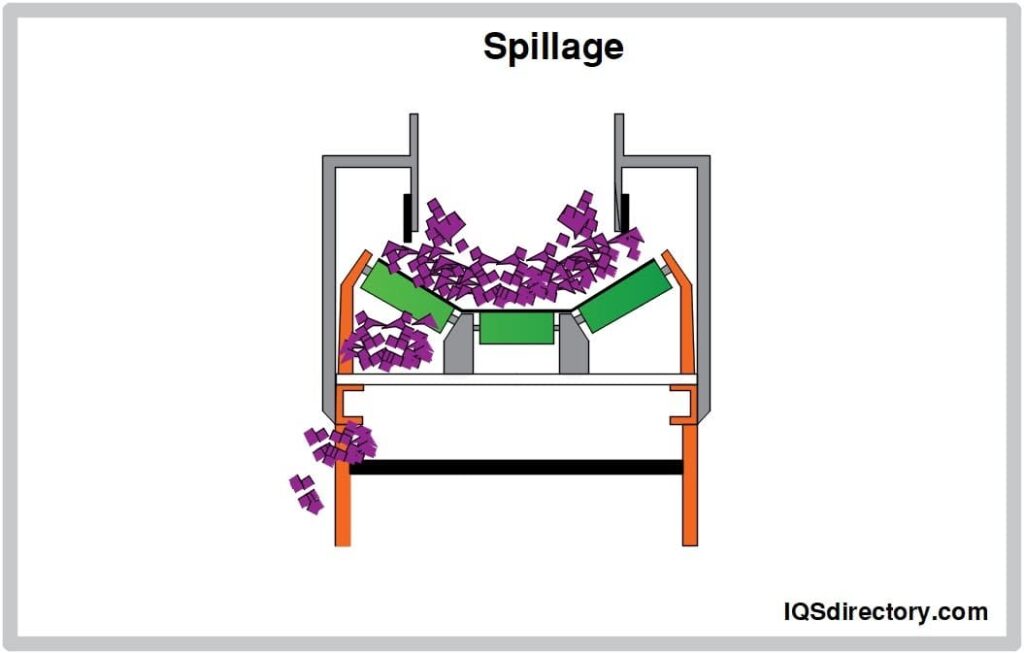 Unload or Chute Blockage
Unload problems occur when material does not flow properly from the conveyor at the off load point. When this happens, the whole system can shut down.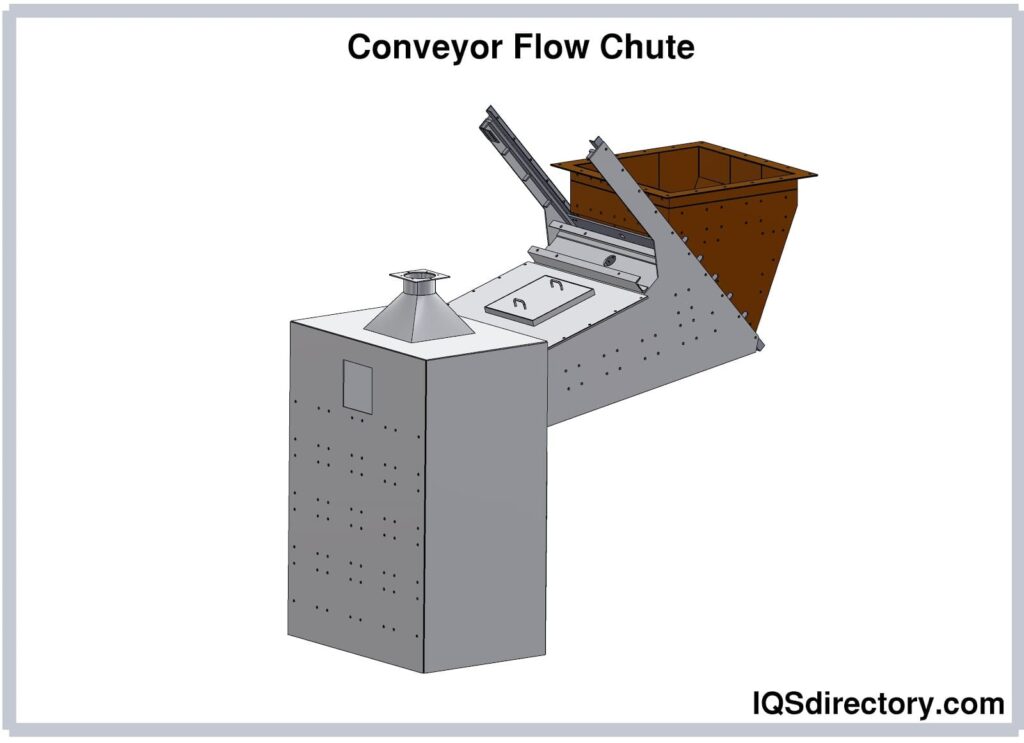 Pneumatic Systems
Pneumatic blower packages never fail and will run for a very long time. The first sign of a problem is a change in system pressure, which include issues with feeding, build up in the line, uneven feed, and a plugged pipe. For most pneumatic conveying systems, there are five places where a problem can occur – blower package, conveying line, bin vents, filter, or airlocks. The image below is of product build up in the line.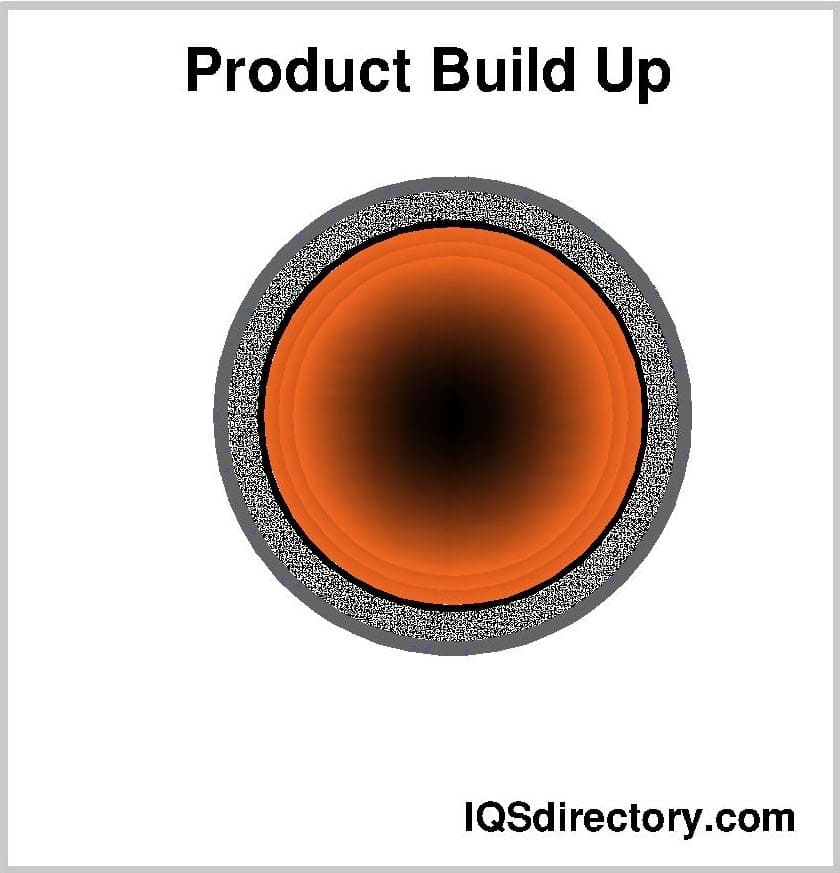 Screw Conveyors
Fatigue in a screw conveyor occurs when there is build up in the pipe as the conveyor turns. There is always a gap between the wall of the pipe and the blades of the screw. In that gap, material collects and hardens. As the screw turns, the material breaks up and moves on in solid form. On some occasions, the solidified material remains and causes the screw to work harder, which places strain on the centerline of the screw.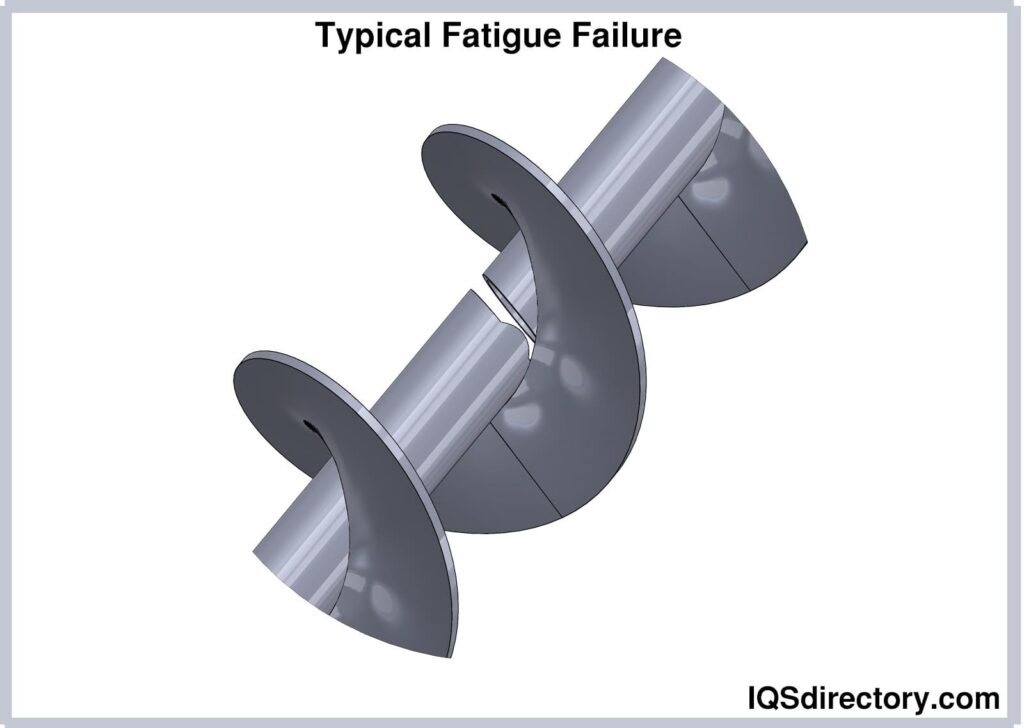 Conveyor System Maintenance
Though it may seem that a conveying system is one machine, in actuality, it is a system of several interacting pieces that are dependent on each other to function properly. To successfully maintain a conveying system, and avoid problems, it is important to examine each individual piece and how they play a part in the total operation.
Repair or Replace
Making the decision to replace a component on a system has several cost factors, such as the downtime for the system, finding the right component, and hiring a specialist to do the replacement. This expense can be offset with regular maintenance and monitoring of the system.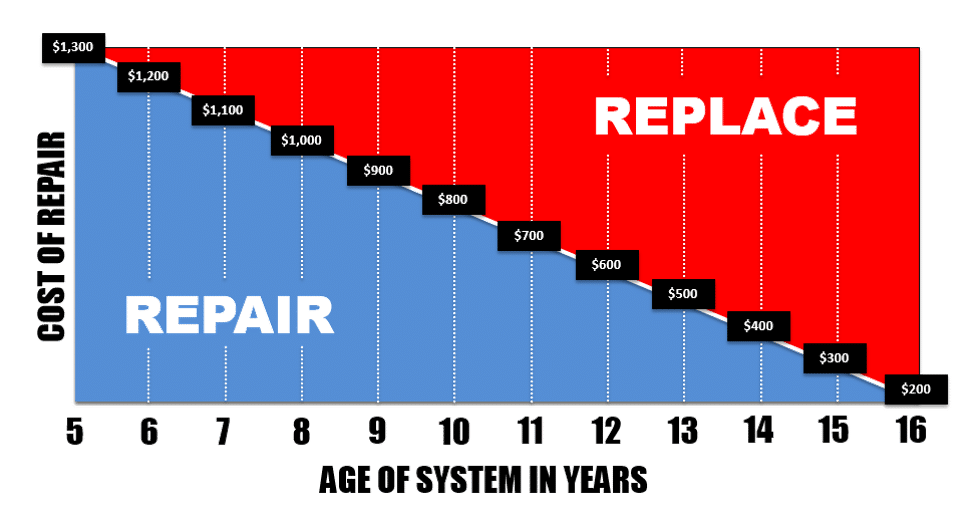 Motor
The key part of a conveying system is its motor. Most motors fail due to problems with bearings and windings with bearings being the main cause. Bearing failure can be attributed to lubrication problems. This can be avoided by having a regular maintenance cycle for bearing upkeep. The temperature level of the motor should never exceed its recommended operating temperature.
Pulley Bearings
Pulley bearings are completely filled with lubricant to keep out water and contaminants. In most cases, they never need repair if they are regularly checked and maintained. Manufacturers recommend to schedule maintenance in accordance with the amount of use of the system.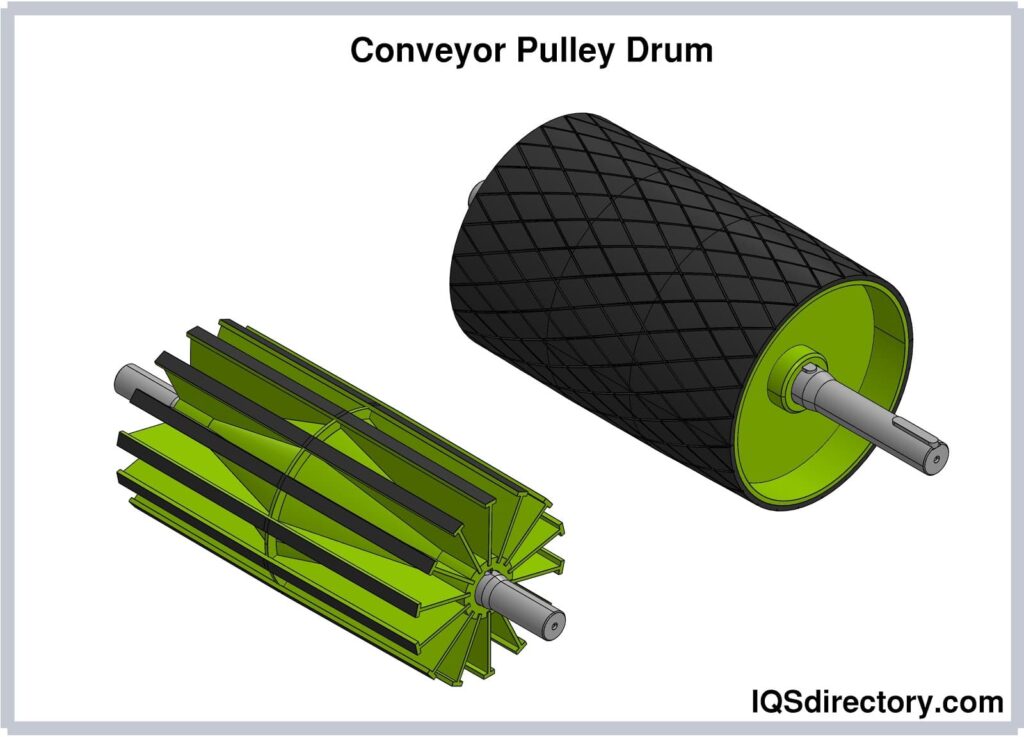 Cleaning
Regardless of the type of system, keeping it clean is important. Belts, rollers, chains, motors, slats, and all visible areas should be cleaned regularly. This is especially true with products that have received some form of treatment or coating, which can cause components to become contaminated and be seriously damaged.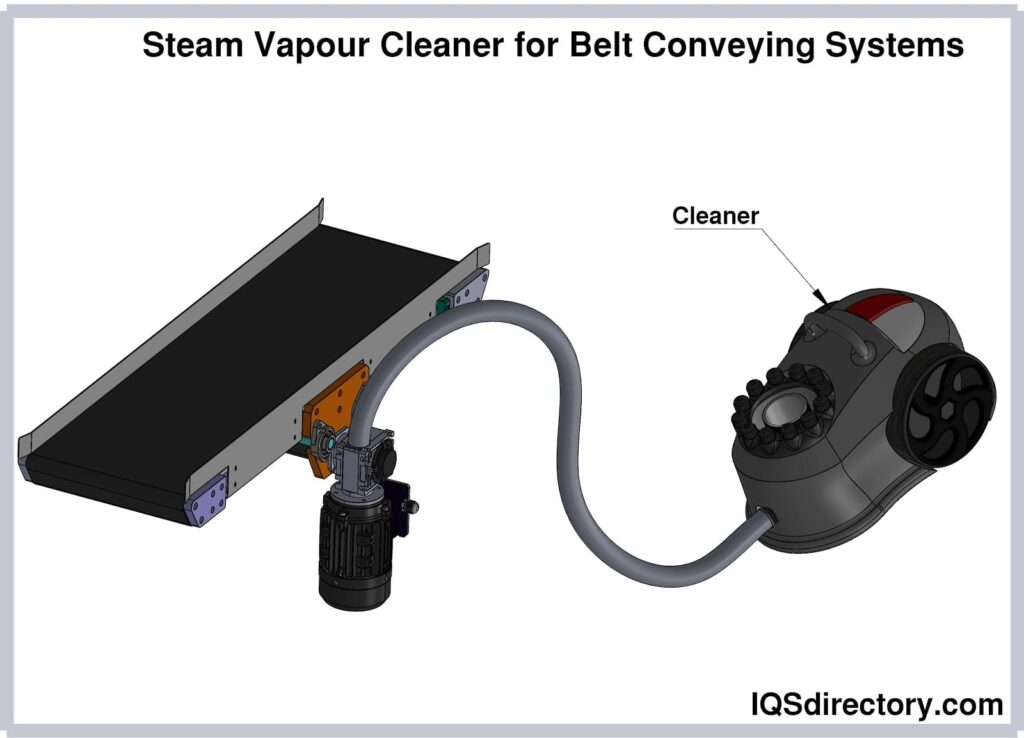 Belt Tracking
Belt conveyors can have premature wear due to improper belt tracking, which should be checked every time the belt is activated. Problems with belt tracking can be caused by misuse of the conveyor, its environment, and poor maintenance. Neglecting the belt can lead to expensive repairs.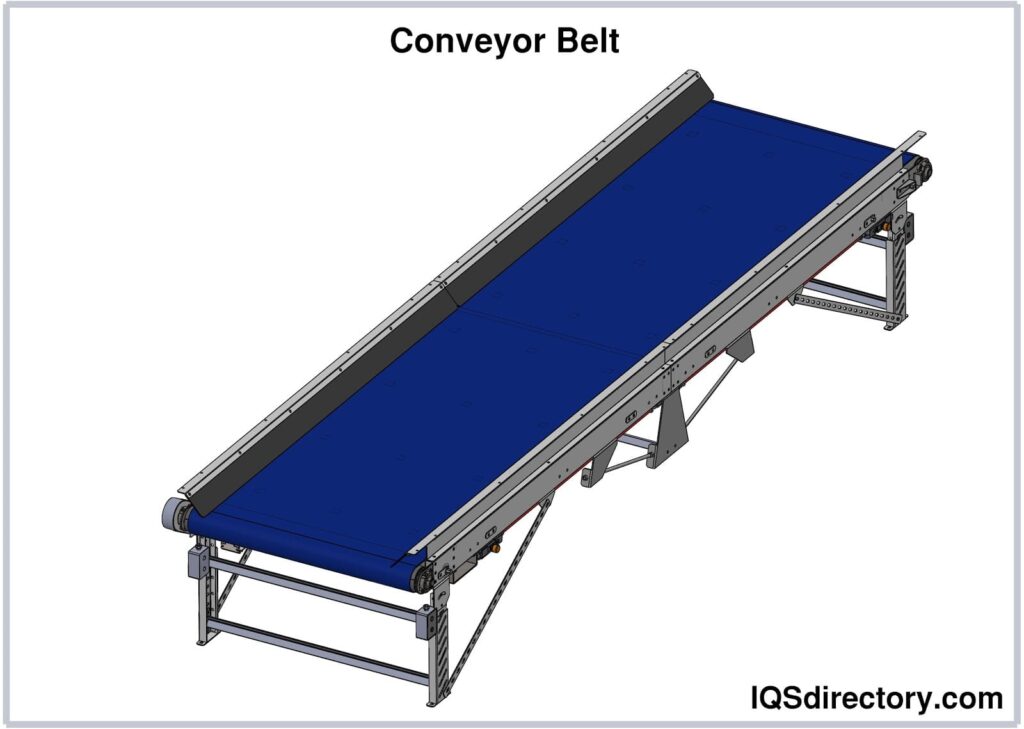 Pneumatic Pressure
Many conveying systems have pneumatic components. As a part of maintenance, it is important to make pressure adjustments as well as flow control and regulator adjustments. Pipeline pressure should always be kept at system specifications. High pressure on the pipeline can cause damage to individual components.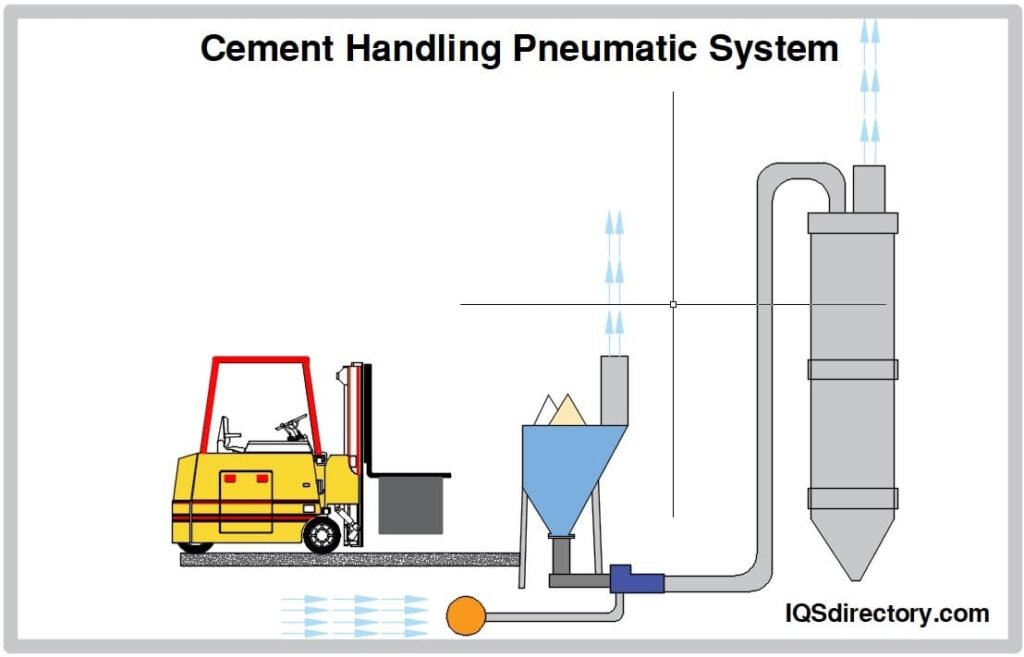 Grounding
Conveying systems are susceptible to stray voltages that can short out the system. Proper grounding can avert this problem.