Recently LVP were contacted to help supply the requirement for a Mezzanine belt Conveyor Line that the customer in question needed for a new section of their Premises that they were converting to Laboratory Testing Units.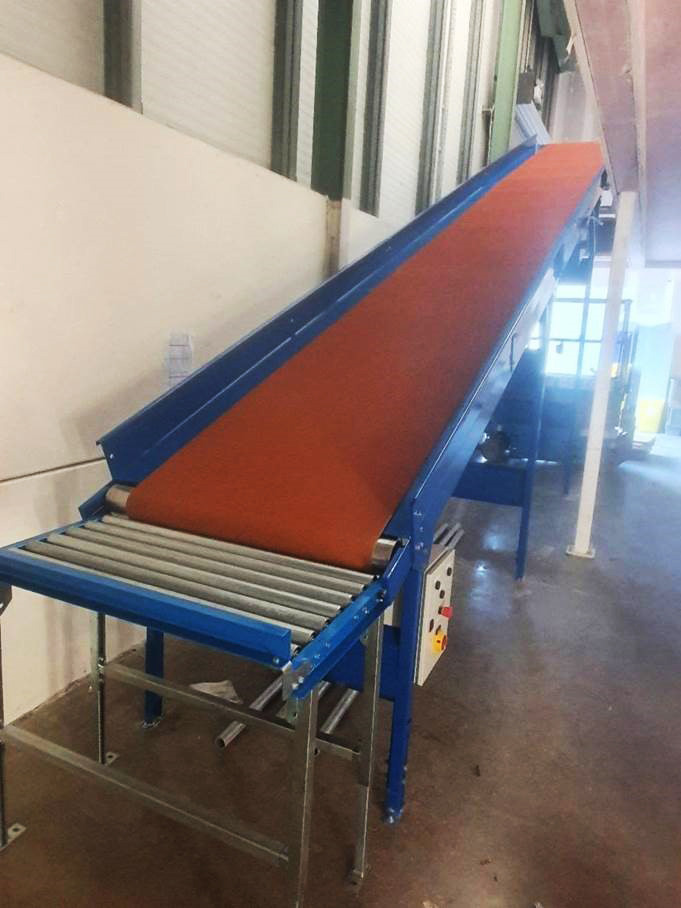 The Customer, Doing COVID-19 testing, needed to store Vials downstairs and move them upstairs in a smooth controlled fashion to the workers in the up-stairs Testing Labs. The quickest, smoothest and most cost effective method of moving the vile samples in a packed container was determined to be a smooth running Mezzanine Belt Conveyor, and so LVP was tasked to provide this solution for the customer
On this particular occasion LVP just so happened to have access to a second hand Mezz Belt unit which was discussed with the customer and agreed as the preferred solution
LVP were able to completely Restore the Mezz belt conveyor you see in the Photos here. Complete strip and Powder Coating, all new bearings and rollers, new belting as well as new drive chains and chain covers. New Motor speed Controls were also provided and we fully installed and commissioned the Conveyor on site
The Customer was able to benefit from a faster lead time and much more competitive budget thanks to LVP providing conveyor refurbishment as part of our solutions portfolio. Once installed the benefit of this machine was felt straight away and was a big help in this customers COVID-19 testing procedures, as well as all future conveying requirements which the customer stated they will use it for.