There are many ways that a conveying system can fit into an operation to increase efficiency and enhance speed. Prior to making the decision to install a conveying system, there are certain, important considerations that have to be examined. Each system is designed to meet the demands of a specific application.
Conveyor System Requirements
Space:
Conveying system manufacturers examine the available space to determine system design. This step requires identifying interaction points, clearances, obstructions, or any possible areas that could interfere with material movement. Though automated systems are most common, how the system is used will determine whether it is motorized or manual.

Load Capacity:
Once the system has been laid out and given a pattern, it has to be determined what will be the amount of materials it can carry. Overloading a system can damage it or cause it to stop in the midst of its operation. Factors that influence the load capacity are overall length and bed width as well as the drive system.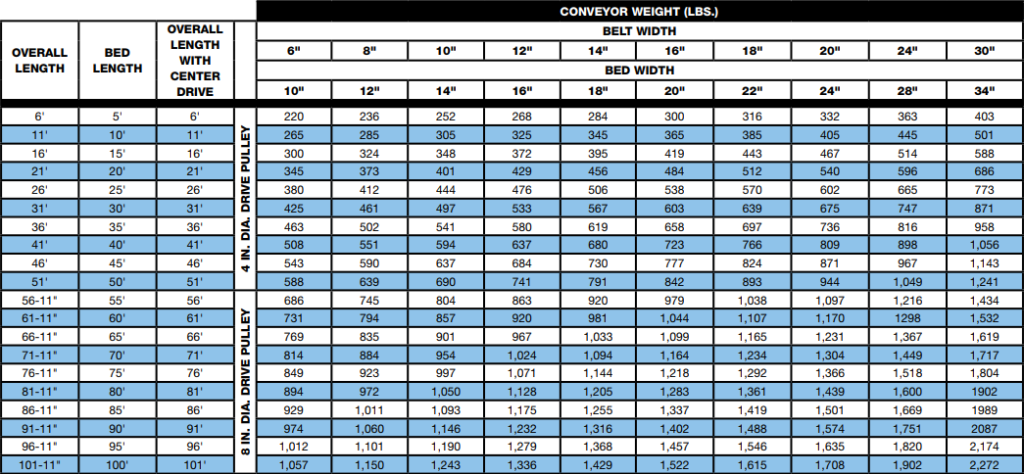 Speed:
The speed of a conveying system is measured in feet per minute (fpm). The average speed of most conveying systems is 65 fpm, which is how fast a person moves when carrying a 50 lb. package. Though that is the average, the speed can be lowered or raised to fit the application.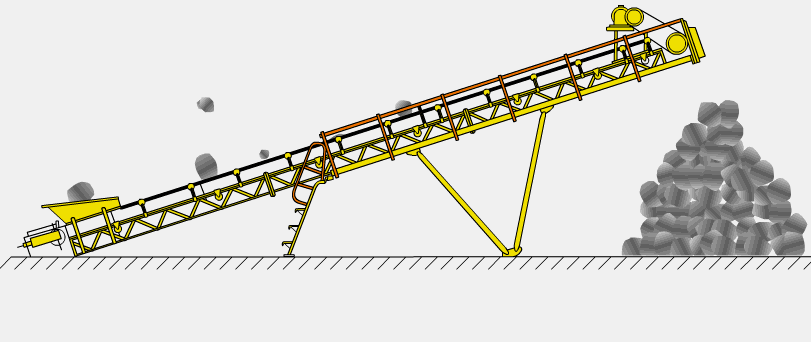 Powder or Liquid Material Handling:
Powdered material handling has a different set of parameters from conveying systems that handle solid bulky items. A well designed powder and liquid conveying system has to be sufficiently sealed to prevent powder or liquid escaping. Movement of powdered, granular, and chip type materials can have dust build up, which is considered in system design and may necessitate some form of filtration. As with other conveying systems, a careful examination of the characteristics of the material is required.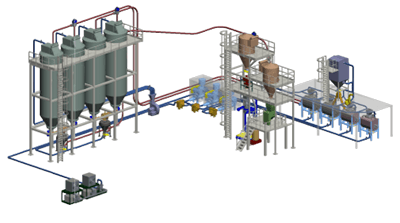 Configuration:
Conveying systems come in a wide variety of shapes, designs, sizes, and forms. They can be vertical, angled, horizontal, curved, include pockets or slats, and have z-frames. Since each system is designed to fit a special application, it would be impossible to cover all of the different configurations. What is important to understand is that there are very few restrictions on adding a conveying system, regardless of the application.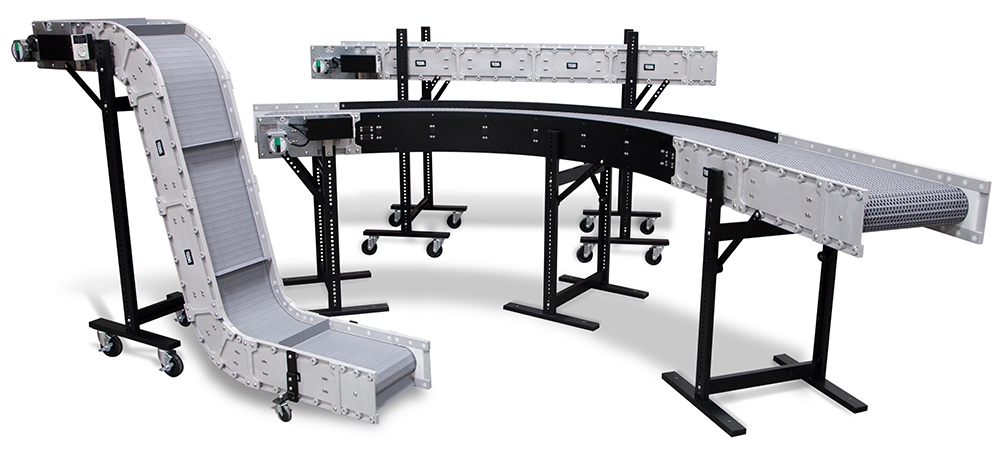 Drive System:
The drive of an automated conveying system is the power that moves materials. It has a counter bearing to keep items moving and allows movement along the belt. They can be designed to move items in both directions and be located in the middle, end, or beginning of the system. Overhead systems, though they have similar drives, have ones that may be chain or sprocket driven. Liquids, granular materials, and powders may have conveying systems that use pneumatic power or screw drives.
Drive systems can have single or variable speeds depending on their design. They usually have a system of gears run by a motor. Variable speed drives have become popular for modern conveying since they allow for changes of material flow.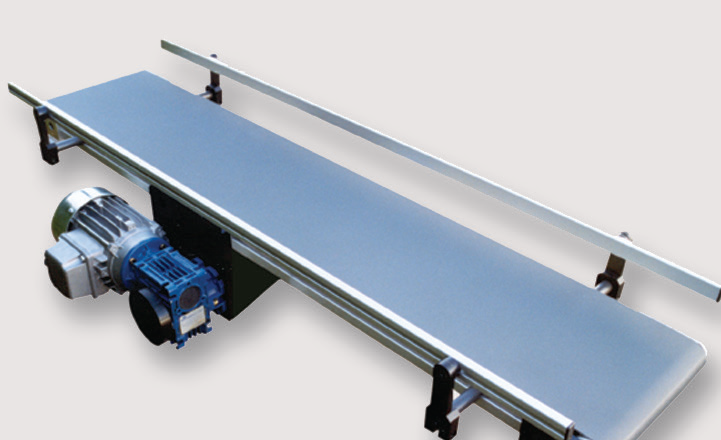 Safety:
Conveyor systems are regulated by the Occupational Safety and Health Administration (OSHA) and must meet government safety requirements. All conveyor manufacturers are aware of the regulations and adhere to them. Conveying systems are a preventative measure that protect employees from having to lift and move bulky materials.
Note in the image below the emergency stop button, a keyed motor activation, and symbols displaying conveyor operation.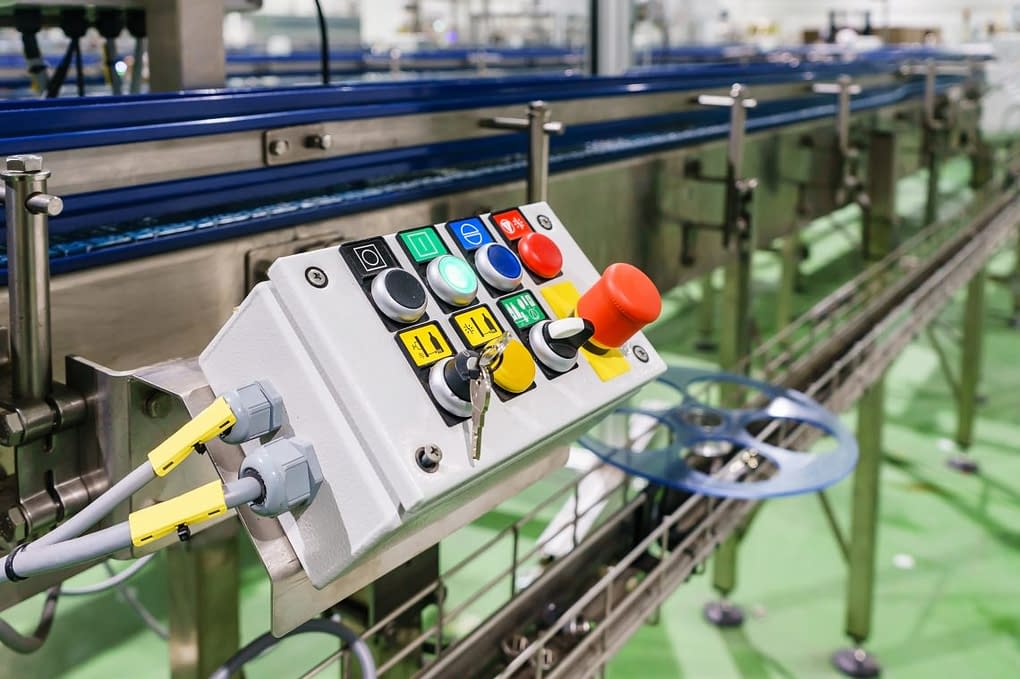 The original article found here